Shipping can be a barrier to an eCommerce retailers' success.
At Easyship, the primary goal is to simplify and automate this process with all-in-one shipping platform. They build tools to sync orders from an online store, and effortlessly manage shipments via an easy-to-use interface. Easyship will help you cut shipping costs by accessing a discounted courier ecosystem. This article covers a few key features.
Easyship Store Integrations
In an ever-changing technological environment, it is important to use a platform that directly supports dozens of store integrations. From marketplaces like eBay to e-commerce platforms like WooCommerce or Shopify, Easyship allows merchants to sync orders, transfer tracking numbers, update fulfillment statuses, and provide dynamic rates at checkout all with a few clicks of a button.
Pre-negotiated Courier Rates
Shipping at a low cost requires high volume courier accounts, and without access to commercial rates, it is difficult to compete with established competitors. Easyship provides over 250 courier services that anybody can use free of charge.
Easyship automatically generate commercial invoices, customize packing slips, and even send tracking emails to your customers.
Rates at Checkout
Why stop at the merchant? Easyship allows users to display a wide range of courier options to their customers at checkout providing a variety of solutions to choose from, further increasing conversions. Our algorithm determines the cheapest, fastest, and best value shipping options by calculating the rates based on the products in the customer's cart. Rates at checkout are available for the following stores:
Shopify
WooCommerce
Magento
BigCommerce
Open API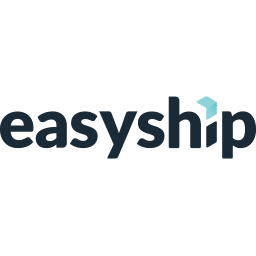 All-In-One Customer Support System
When using multiple couriers, reaching out to different emails and phone numbers for a simple status update is time-consuming. On Easyship, all courier inquiries are managed by the Easyship customer support team. Meaning anything from a status update to troubleshooting store integrations is only one email, chat, or phone call away.
Easyship sends tracking emails to your customers with an all-in-one tracking page regardless of the courier you are using.
Courier Integrations
Easyship supports many courier integrations for merchants who are satisfied with using their own accounts but want to capitalize on Eayshsip's many features like rates at checkout, or seamless shipment management.
FAQ
Q: How do I connect my e-commerce store to Easyship?
A: In the Connect > New Integration section of the dashboard, you will see a list of all supported store integrations. From there, select the store you wish to connect to and follow the prompts.
Q: Do I need my own courier account to use Easyship?
A: No, Easyship provides pre-negotiated courier rates from a variety of courier services. Equipping merchants with many economic options to fulfill their orders.

Q: Is Easyship free?
A: It is free to use Easyship. So long as you are shipping under 100 shipments per month, you can connect an unlimited amount of stores and take advantage of a variety of economic rates.

Q: Can I create a shipment without a store connected?
A: Yes, in the Create Shipments > Basic section of the dashboard, you can create a shipment manually.