Dropshipping with Spocket – Are you ready?
What is Spocket and how does it work?
Spocket is a Platform that allows you to choose the best products to sell from thousands of dropshipping suppliers all over the world.
What is dropshipping and how does it work?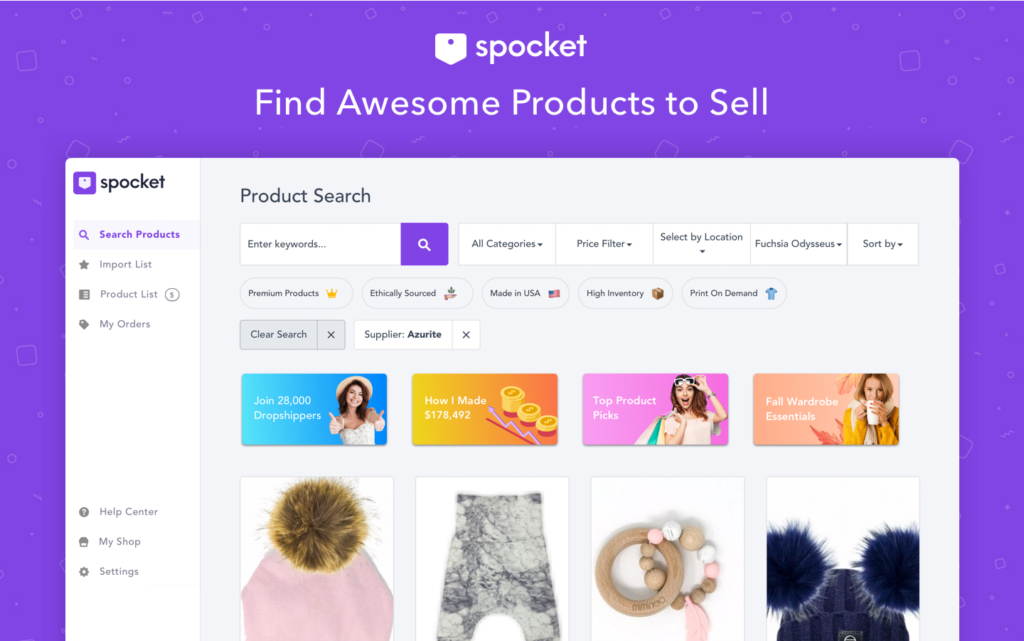 The customer places an order in your store and pays you the X amount. The retailer (you) will need to purchase that product for the Y amount from the supplier, and they will ship the item directly to your customer. Your Profit is equal to = X – Y.
The dropshipping business model allows you to open an online store without having to carry any inventory at all. Sounds magic, right?
Why should I choose Spocket?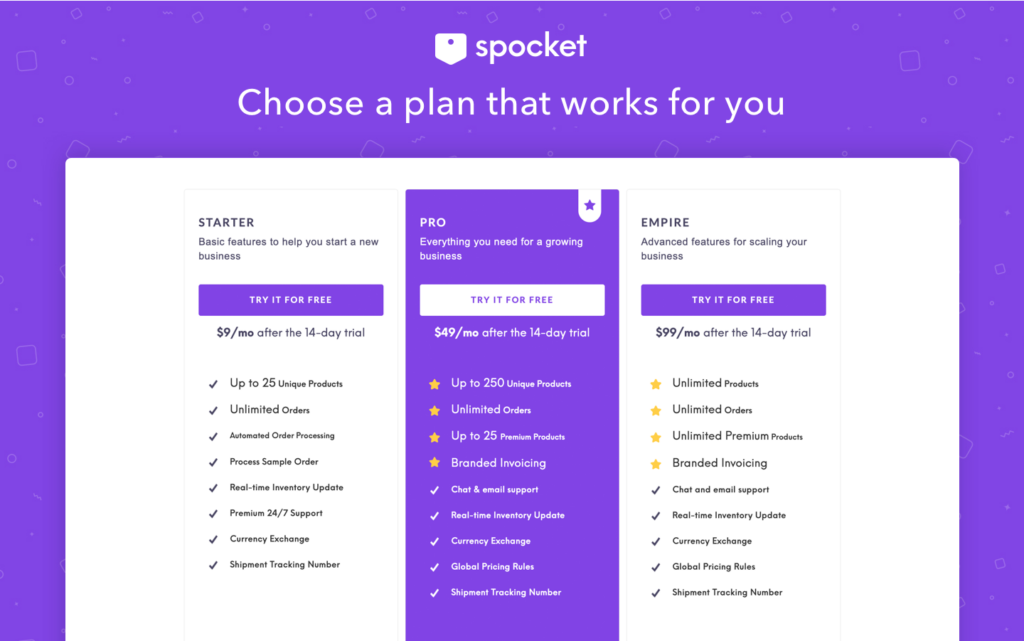 You can order product samples right from the dashboard in a few clicks. Easily test out the products and suppliers to build a reliable dropshipping business.
You can fulfill your orders with one click. Spocket can easily sync with your online store and all orders automatically appear in your app. Spocket is integrated with Shopify, BigCommerce, Wix, WooCommerce, Aliexpress, Squarespace, Ecwid, Alibaba and Square
To understand Spocket better, you can simply watch this video:
"This is one of the best apps that I've had the opportunity to use. It has help me gain a lot of sales! :)"
"Great app! perfect solution from shipping to USA!"
"Finally, a comprehensive solution to drop shipping. Spocket has loads of great products that are located domestically. No more having to deal with China."
"This is an outstanding site. Wish I would have found it sooner. I am using several drop shippers and Spocket will definitely be one of them. They answer very quickly and are very helpful."
"I really love that this app has suppliers from the USA and other places from around the world. I really hope they continue to add more USA suppliers, great selection of items."