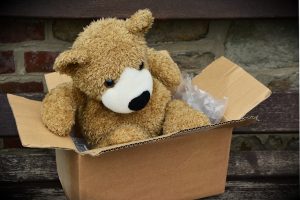 All about dropshipping – For many years businesses have use dropshipping as a way to move products to customers. It has become very popular especially with small business. It is one of the tools that business use to enlarge the staff and to enhance the service, it also saves overhead expenses it saves energy and time.
Dropshipping makes sense if you're selling online, and especially if you are the only in your business, to use a dropshipper. When you use a dropshipper you have a larger inventory to offer to your customers. Most companies do not have large warehouses to store products and companies cannot afford to rent or own a large storage facility. Many companies operate from a small office at home and use dropshipping to extend the company facilities. It is a very simple process if you want to use a dropshipper to help you move your products. Some businesses have become a success because they have used dropshipping to grow their business. When you are using dropshipping as a way to move your products or to send orders you really don't have to leave your office at home.
All can be done from your computer. Most people today have computers, or mobile phones and use them to sell merchandise online. All you have to do is send the wholesale cost of the merchandise to your dropshipper and the name and address of your customer and the dropshipping company will send your product(s) right to your customer's door. This saves you a lot of time because you don't have to address labels you don't have to wrap packages and then go to the post office. You may stay at home and do all of this from your desk. It is much more convenient to dropship when you are getting your products from the same company that is doing the dropshipping. Check with your dropshipper and become very familiar with the rules and regulations they have. In many instances you can save money if you order larger quantities of goods from the company. This sometimes depends on whether you are dropshipping retail or whether you are dropshipping wholesale. There are many companies who sell both retail and wholesale and will dropship for both. Perhaps the most important thing you need to know before you start dropshipping is the policies of the company.
The company policies will inform you on what you can do and what you can not do. One thing you need to consider is what you will do with the products if it is returned. Some dropship companies will not allow you to return merchandise. Some companies who offer to do dropshipping will sale return merchandise locally. Don't forget to check out the dropshipper's reputation; in addition find out how long the company has been in business. When a company has been in business for a while you will know it by the way he does business. If you are in doubt about a company you are considering you can check with the Better Business Bureau, or maybe you can do a deeper search on the web for reviews and informations on the companies. When looking for reviews lokk for the 1, 2 and 3 stars reviews, those will tell a lot on the companie profile, and especially the way they answered to those 1, 2 or 3 stars reviews.